This is a super busy week for us as my husband's high school performing arts department gears up to compete in a festival in California this weekend.   There are rehearsals and concerts every night this week!  It's a crazy life sometimes.
Here's what is on the menu for the week from my monthly menu plan.  I may change the taco salad to some kind of chicken salad because I bought baby spinach this week for our leafy green option.   I also found another shrimp recipe that sounds really delicious so I may cook that instead of the etouffe.   This is what I love about a menu plan — it's flexible!
Shrimp Etouffe
Taco Salad
Steak tips with egg  noodles
Dinner Out
What's on your menu this week? Trying anything new?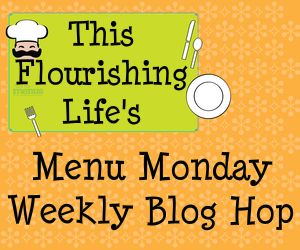 This article may contain affiliate links.