This article may contain affiliate links which support this site at no cost to you.
This is a Sponsored post written by me on behalf of Pei Wei Asian Diner. All opinions are 100% mine.
One of the biggest challenges I've had since improving my diet has been eating out.  Life is busy and that means no matter how hard I try to cook all our meals at home, some of them are eaten out.  Finding a restaurant that is affordable, healthy, and quick can be tough, but Pei Wei has my back!
Pei Wei is helping all of us keep our resolutions with a reFRESH of their menu options. If you are concerned with portiion size, Pei Wei has added a small size entrée option starting at just $6.39.
Looking for more flavor? Pei Wei has a new flavor profile – Thai Lime & Chile. This new dish features refreshing citrus flavors combined with spicy Fresno chilies for unique flavor adventure. Your choice of protein is wok-tossed in a Thai lime pineapple chile sauce, along with garlic, red onion, snap peas, Fresno chile peppers, topped with cashews, bean sprouts, carrots, cucumbers and cilantro. And you can get your entree with brown rice or as a salad.
Pei Wei has also added a new salad to their menu: Wok Roasted Vegetable Salad. This salad is a flavorful combination of wok-roasted cauliflower, zucchini, carrots, green beans, scallions, assorted lettuce, Napa cabbage, cucumbers and tomatoes topped with toasted sesame seeds, curry salt and tossed in a miso vinaigrette. They've also added two Perfect Additions to the menu:
Ginger Orange Edamame (steamed soybeans, orange peel, ginger, garlic and sea salt) and Szechuan Green Beans (wok seared green beans with Hunan sauce, chile paste and garlic).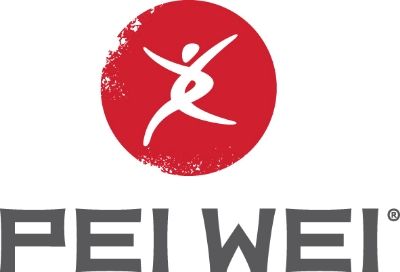 Make sure to further Explore the Pei Wei Asian Diner menu ! You can also Like Pei Wei on Facebook, Follow Pei Wei on Twitter, and Follow Pei Wei on Pinterest!
This article may contain affiliate links.