Our school is year is trekking along very well.  Honestly, I'm quite surprised by how well it's going! We are now solidly in to week 7 of school and all is well.   In addition to our main curriculum, I am supplementing with extra handwriting and phonics.  When all the "real" work is completed, then Ella is allowed to "play" on the computer.  Recently we were given a 12 month Premium Subscription of Zoo Whiz to try out. This is one of those where I really liked the product, but for some reason, my kids were just not in to it.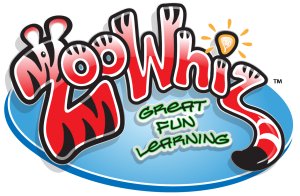 Zoo Whiz is a free on-line learning program for kids ages 5-15 and it includes the option to upgrade to a Premium Subscription for $14.95 (current price) for more benefits.
There are several aspects of Zoo Whiz that I really liked.  First, I liked that Zoo Whiz not only covers reading, grammar and phonics, but also math.  The math was a nice change of pace from all the on-line reading centric websites and programs.  Another aspect of Zoo Whiz that I really appreciated is that the kids have to earn points in the learning portion of the game that they can then use to play games in the arcade and zoo part of the program.  This is the part my daughter liked least, of course. She couldn't just skip over the learning portions of the program and jump right to the games like other programs we've used.   Lastly, I liked that Zoo Whiz allows the parent to set the level of learning for their child and you can change that level any time.  So if your child is 6 years old but reading at a 12 year old level, you just set the program to that level.


I did have some issues with Zoo Whiz, but none of them had to do with the educational value or content.  My main issue with Zoo Whiz is that they are not using American English on the site.  We were working on subtraction one day on the program and it was called "Takeaway." I just read it to Ella as subtraction, but it may be confusing for some kids.  It would be nice if parents were able to specify what country they are in so that the correct terminology is used.  I also found it a little annoying that there is a parent sign in and a child log in that are separate.  I'd prefer that there was one log in for all of us. With that said, Zoo Whiz is brand-new and I know they are working hard to make it great so hopefully that is in the works!

I'd like to say that my kids really liked Zoo Whiz, too, but unfortunately, they didn't seem to really take to it and I'm not quite sure why. The graphics in the program are very engaging so I thought for sure that it would be a hit.   I think that Ella did get frustrated by having to earn coins to spend in the "game" part of the program, but I don't think that's diminishes from the value of the program.  It's just my daughter being impatient.  Ella also didn't really like the "zoo" portion of the game.  She was really excited to be able to build her zoo, but once she figured out that she couldn't really do anything with the animals except buy them, she lost interest quickly.
Overall, I really liked Zoo Whiz and I think that while they have some minor issues to adjust, they are definitely headed in a great direction!

Leave a comment