It is finally starting to cool down here in the desert, which means we're heading in to the 80's and even the 70's finally.  Yes, that's our "fall" weather!  It also means that winter is around the corner and with winter comes really dry weather.  We will often be in low single digits for our winter humidity levels and that means super dry skin!


For years I've been using a pretty well known name brand body butter for our dry skin, but I'm not really happy with all the chemicals in the lotion.  Plus, the price is exorbitant for something I don't even consider "natural."  Most natural lotions that I've found have been either too thick or way too thin and are just as ridiculously expensive as the other brand we were using.  But, I am happy to tell you that I have finally found a new brand that I absolutely love —  Beeyoutiful skin products.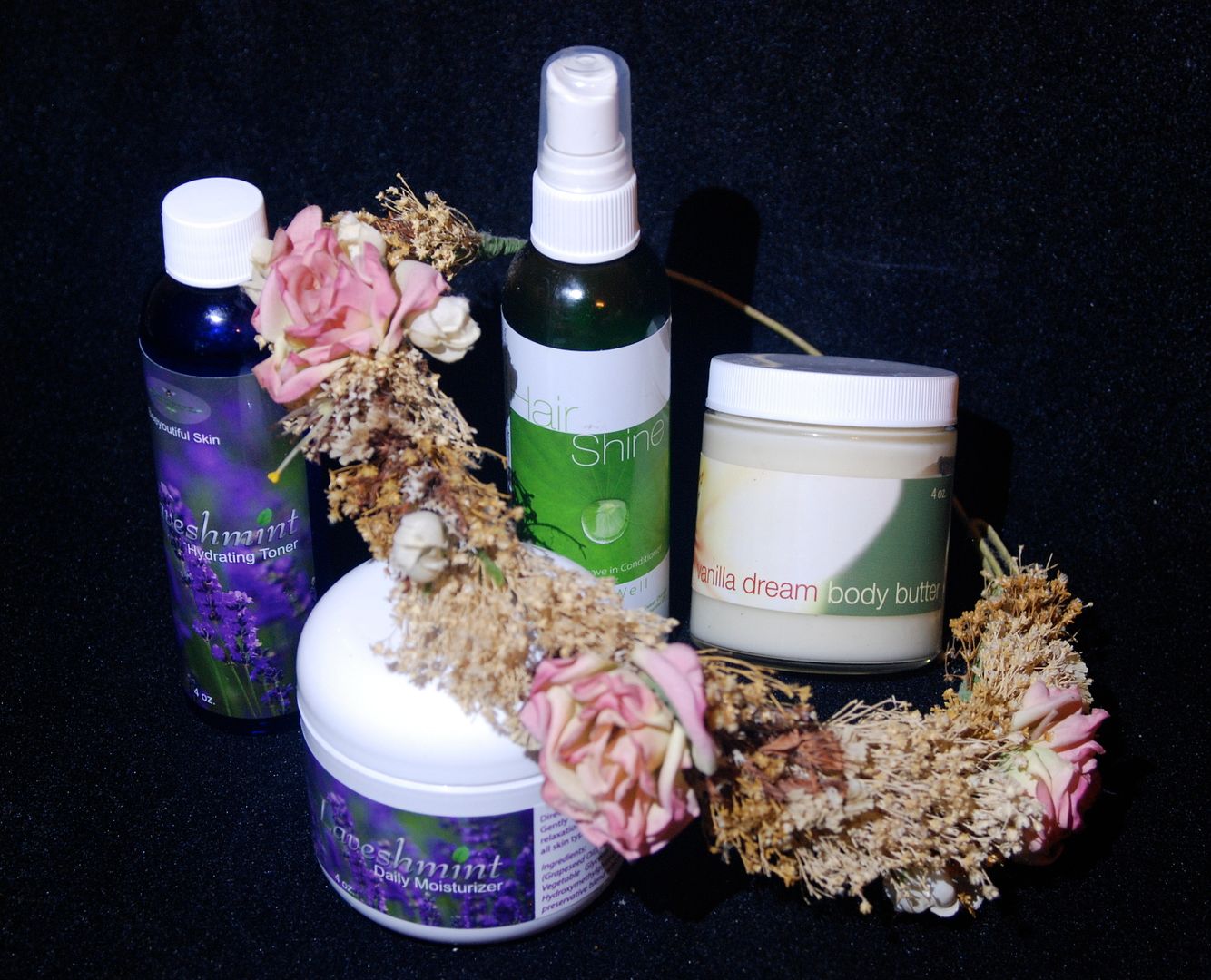 I was given the opportunity to try out Beeyoutiful's Laveshmint Daily Moisturizing Lotion ($12), Laveshmint Hydrating Toner ($14),  Hair Shine Spray-In Conditioner ($15) and Vanilla Dream Body Butter ($15). I anticipated using the Vanilla Dream Body Butter in place of my famous store brand body butter, but it was honestly a bit on the thick and greasy side for that.  I've been using it on my calloused heels at night with a pair of socks for extra moisture. It was just too thick to use on my skin regularly. I'm also not a big fan of vanilla scent, but if you are the good news is that this scent really sticks around! I can usually still smell vanilla in the morning.
I ended up using the Laveshmint Daily Moisturizing Lotion as the body butter replacement and it is perfect! I absolutely love it! It is the perfect weight — not too light and not overly thick or greasy.  It also has a fantastic lavender/mint scent that I love.  I've been pretty skimpy with it because I'm trying to save as much as I can for winter.  My kids also really love this lotion so I have to keep it up high where they can't reach it or I'm sure it'd be gone.
My second favorite product in this package was the Hair Shine Spray-In Conditioner.  Remember my hair troubles with my daughter? Brushing out tangles is not fun at all but the hair shine works beautifully!  We used it on both wet and dry hair with success.  And the ingredients are awesome: certified organic aloe vera concentrate, distilled water, sweet orange essential oil, lavandin essential oil, rosemary essential oil! Yea!  I love this and highly recommend it.
The final product we tried was the Laveshmint Hydrating Toner.  This was a favorite of … my husband! At night he likes to use some essential oils on his temples to relax.  He used the toner a few nights instead and found that it was a great substitute for the essential oils.  I used this a few times after my morning shower and I liked it, but I'm not sure I'd use it consistently.  I am curious to see if it helps my skin stay more hydrated in the winter.
Overall, I'm very pleased with Beeyoutiful's products.  They are reasonably priced for all natural products and they work much better than most I've tried.  Beeyoutiful carries a large variety of products besides the ones I've mentioned so make sure to pop over and check them out!

Leave a comment